Cancer Types, Causes & Treatment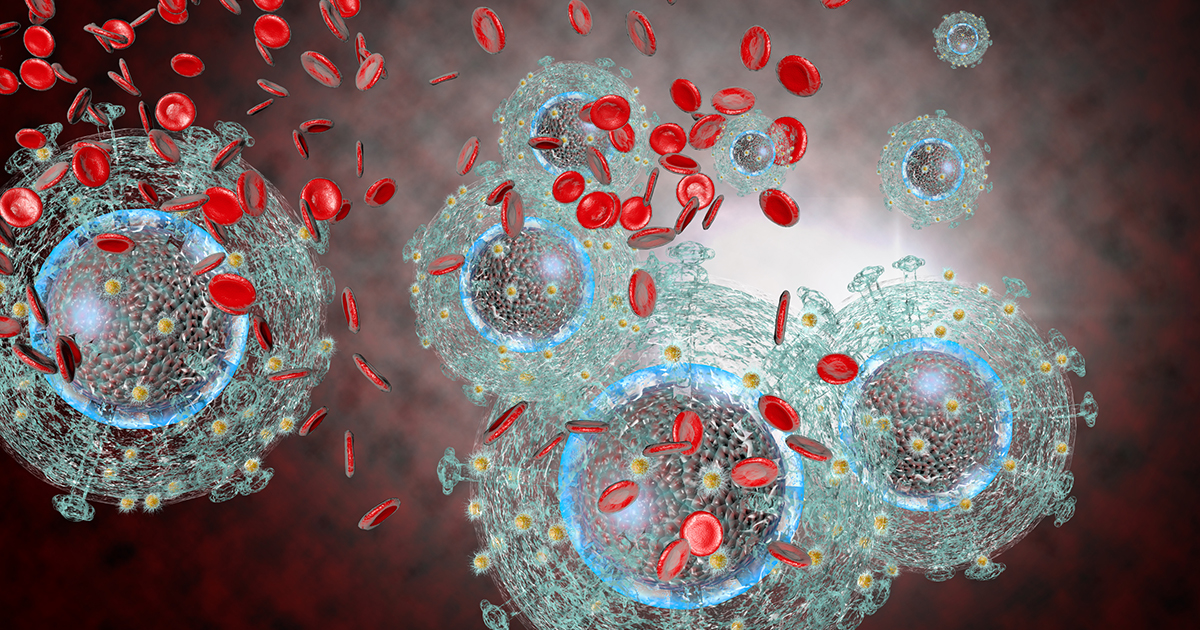 Cancer cells are cells that divide relentlessly, forming solid tumors or flooding the blood with abnormal cells. Cell division is a normal process used by the body for growth and repair.
Types
The most common type of cancer in the U.S. is breast cancer, sarcoma followed by lung and prostate cancers, according to the National Cancer Institute, which excluded nonmelanoma skin cancers from these findings. Each year, more than 40,000 people in the country receive a diagnosis of one of the following types of cancer:
bladder
colon and rectal
endometrial
kidney
leukemia
liver
melanoma
non-Hodgkin's lymphoma
pancreatic
thyroid
Other forms are less common. According to the National Cancer Institute, there are over 100 types of cancer.
Causes
There are many causes of cancer, and some are preventable.
For example, over 480,000 people die in the U.S. each year from smoking cigarettes, according to data reported in 2014.
In addition to smoking, risk factors for cancer include:
heavy alcohol consumption
excess body weight
physical inactivity
poor nutrition
Other causes of cancer are not preventable. Currently, the most significant unpreventable risk factor is age. According to the American Cancer Society, doctors in the U.S. diagnose 87 percent of cancer cases in people ages 50 years or older.
Is cancer genetic?
Genetic factors can contribute to the development of cancer.
A person's genetic code tells their cells when to divide and expire. Changes in the genes can lead to faulty instructions, and cancer can result.
Genes also influence the cells' production of proteins, and proteins carry many of the instructions for cellular growth and division.
Some genes change proteins that would usually repair damaged cells. This can lead to cancer. If a parent has these genes, they may pass on the altered instructions to their offspring.
Some genetic changes occur after birth, and factors such as smoking and sun exposure can increase the risk.
Other changes that can result in cancer take place in the chemical signals that determine how the body deploys, or "expresses" specific genes.
Finally, a person can inherit a predisposition for a type of cancer. A doctor may refer to this as having a hereditary cancer syndrome. Inherited genetic mutations significantly contribute to the development of 5-10 percent of cancer cases.
Cancer can be treated by surgery, chemotherapy, radiation therapy, hormonal therapy, targeted therapy (including immunotherapy such as monoclonal antibody therapy) and synthetic lethality. The choice of therapy depends upon the location and grade of the tumor and the stage of the disease, as well as the general state of the patient (performance status). Cancer genome sequencing helps in determining which cancer the patient exactly has for determining the best therapy for the cancer. A number of experimental cancer treatments are also under development. Under current estimates, two in five people will have cancer at some point in their lifetime.
Complete removal of the cancer without damage to the rest of the body (that is, achieving cure with near-zero adverse effects) is the ideal goal of treatment and is often the goal in practice. Sometimes this can be accomplished by surgery, but the propensity of cancers to invade adjacent tissue or to spread to distant sites by microscopic metastasis often limits its effectiveness; and chemotherapy and radiotherapy can have a negative effect on normal cells. Therefore, cure with non negligible adverse effects may be accepted as a practical goal in some cases; and besides curative intent, practical goals of therapy can also include (1) suppressing the cancer to a subclinical state and maintaining that state for years of good quality of life (that is, treating the cancer as a chronic disease), and (2) palliative care without curative intent (for advanced-stage metastatic cancers).
Because "cancer" refers to a class of diseases, it is unlikely that there will ever be a single "cure of cancer" any more than there will be a single treatment for all infectious diseases. Angiogenesis inhibitors were once thought to have potential as a "silver bullet" treatment applicable to many types of cancer, but this has not been the case in practice.